Cosmetic Dentist – Concord, NH
When It's Time to Transform Your Smile
Are you tired of feeling self-conscious about your smile? Do you want to do something to change it? If so, you've come to the right place. At Charm Smile Dental, our dentistry team consists of professionals who believe in the power of high-quality service and modern dental technology. Using the latest and most advanced solutions to produce reliable and beautiful outcomes, Dr. Homsi can help you take the next step once you decide it is time to transform your smile. Give us a call to schedule a consultation with our cosmetic dentist in Concord, NH to determine how you want to move forward toward a new and improved you.
Why Choose Charm Smile Dental for Cosmetic Dentistry?
High-Quality Materials Used for Natural Appearances
Biolase Dental Laser for More Comfortable Procedures
No-Mess Digital Impression System
Veneers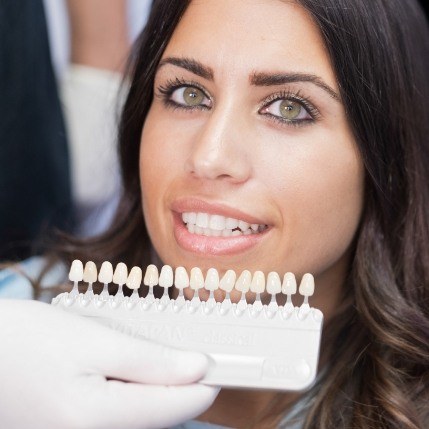 These thin sheath coverings are placed over the front surfaces of your teeth, you can easily hide imperfections of all kinds. Cracks, chips, stains, discoloration, misshapen teeth, minor gaps, and small misalignments can all be concealed thanks to these customized restorations. Dr. Homsi can help you to change the size, shape, and color of your teeth, giving you a more beautiful aesthetic that can last 10 years or more.
Metal-Free Dental Restorations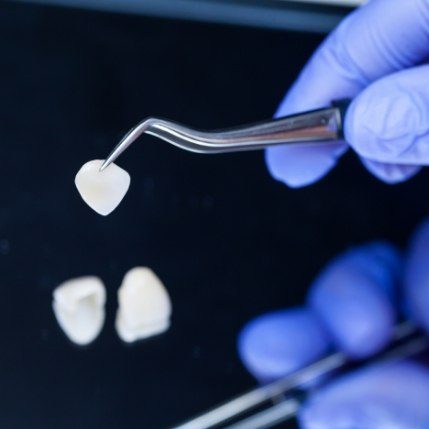 Using EMAX materials, our metal-free restorations are not only natural in appearance, but they're a great solution for patients who suffer from metal allergies. Designed to blend in with the rest of your smile, these restorations can hide smile flaws but also offer maximum protection against decay and further facial trauma.
Cosmetic Dental Bonding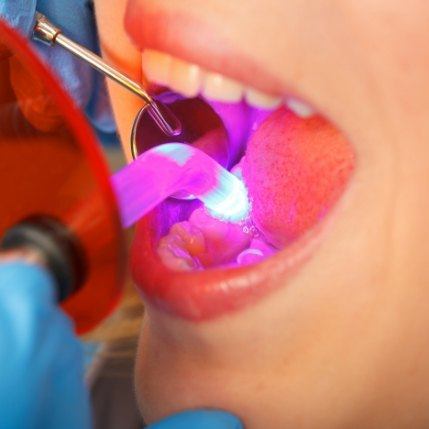 If a small chip or stain is causing you to feel embarrassed by your smile, there is no need to pursue more invasive and complex procedures. Instead, you can opt for cosmetic bonding. Consisting of the same material used in tooth-colored fillings, composite resin, we can shape and sculpt the malleable material onto the tooth's surface to hide the imperfection and produce a more vibrant appearance.
Invisalign Clear Aligners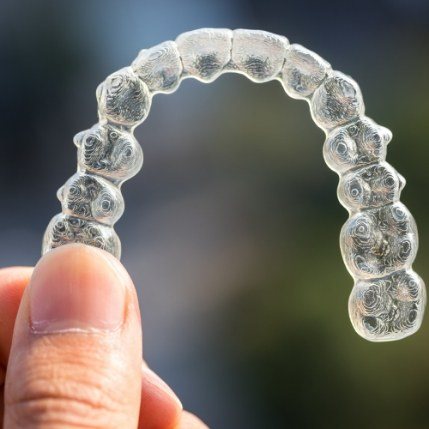 Crooked teeth as well as those that are gapped and overcrowded can be realigned with the help of Invisalign clear aligners. Instead of resorting to traditional metal braces that stick out and cause much discomfort, these trays allow for greater flexibility while also producing faster results (in most cases). Invisalign is an ideal alternative for anyone who might be self-conscious about their appearance and would like to avoid bringing more attention to their smile during treatment.
Learn More About Invisalign Clear Aligners
Teeth Whitening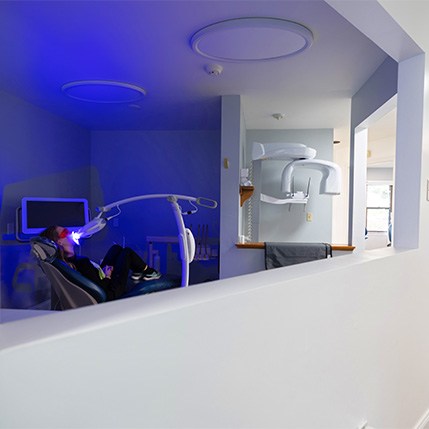 Tooth stains can form for a variety of reasons (i.e., drinking coffee, genetics, teeth grinding, etc.). Having a professional who can help eliminate discoloration on and below the surface is essential, especially since many of the store-bought brands often produce lackluster results. Dr. Homsi is pleased to offer both in-office whitening with Zoom! as well as take-home Philips whitening kits. Depending on how you would like to whiten your smile, you can expect results in as little as one hour or just two weeks.
Gum Recontouring / Crown Lengthening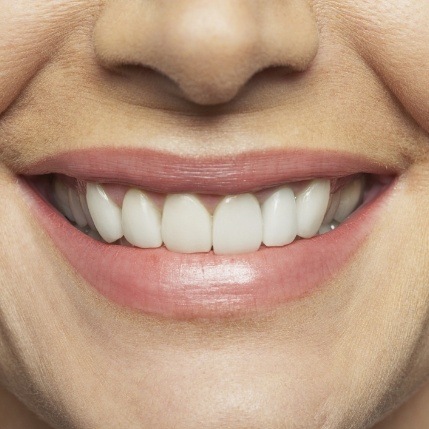 If a gummy smile is proving to be your problem, we have a solution for that! Your gums are just as important as your teeth. Not only do they hold your pearly whites in place, but they protect your tooth roots. When too much tissue exists, it increases your risk of gum disease. Using our Biolase dental laser, Dr. Homsi, who is specialized to use this type of device, can remove excess tissue to create a more balanced gumline as well as deliver safe and effective solutions for those who need gum tissue removal to receive customized restorations for vulnerable teeth.
Virtual Smile Design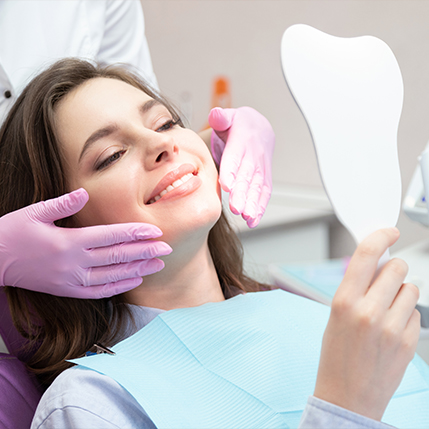 Moving forward with any kind of cosmetic dentistry treatment can be unnerving if you don't know what to expect. To minimize any fears or uncertainties, we use virtual smile design to show you your results before starting treatment. By capturing an image of your smile, we can apply one or more services to the digital model, producing results that will help you to see what your smile can look like when finished with treatment.
Smile Makeovers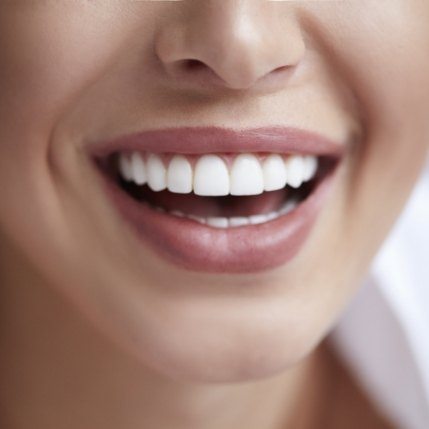 If you are concerned that your smile is too far gone, that is never the case at Charm Smile Dental. Dr. Homsi and our team are ready to change the way you see yourself by providing smile makeovers. As more of a plan than a designated service, we can combine two or more treatment options to create a more seamless approach when it comes to fixing your smile. With this type of solution, we can bring back your confidence using safe and effective solutions.