Invisalign Clear Aligners – Concord, NH
A Clear Alternative to Traditional Braces
Invisalign clear aligners are becoming an increasingly popular alternative for individuals who want a straighter smile without the use of traditional metal. At Charm Smile Dental, we promote clear aligners as an effective form of treatment that is more subtle and flexible and produces results much quicker than regular metal braces. If you're tired of living with crooked, gapped, or overcrowded teeth, or you need help realigning your bite, call us to schedule an appointment to learn if you are a good candidate for Invisalign clear aligners in Concord, NH.
Why Choose Charm Smile Dental for Invisalign Clear Aligners?
Dental Insurance Welcome & Financing Available
Early Morning Hours for Greater Convenience
No Referrals Needed for Treatment
How Invisalign Works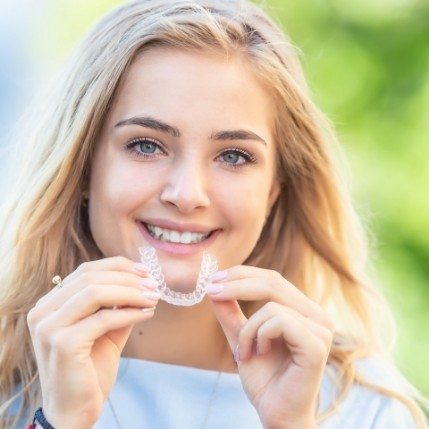 Invisalign consists of customized clear aligners that are tailor-made to move with your smile as it progresses throughout treatment. When worn 20-22 hours each day, the continuous, gentle pressure that is applied by the aligners helps to move teeth in the right direction until the desired results are achieved. In the meantime, Invisalign aligners are to be worn for 1-2 weeks at a time before switching out each set for a new one.
Who Needs Invisalign Clear Aligners?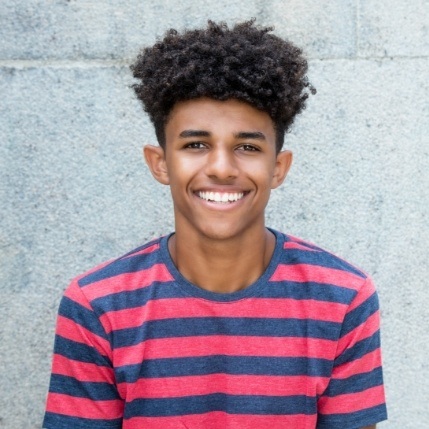 Invisalign is not designed for everyone, as some cases are too complex and require traditional braces to complete a successful process. However, if you are dealing with any of the following, you may be considered a good candidate for treatment:
Crowded Teeth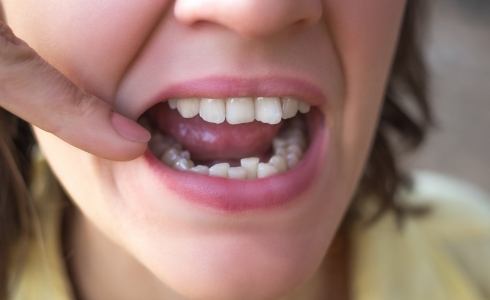 If minor crowding is an issue, Invisalign can move teeth apart to create a healthy space that makes it easier to thoroughly clean between teeth and reduce your risk of cavities and tooth decay. With Invisalign's help, you can also enjoy a more pleasing aesthetic.
Gaps Between Teeth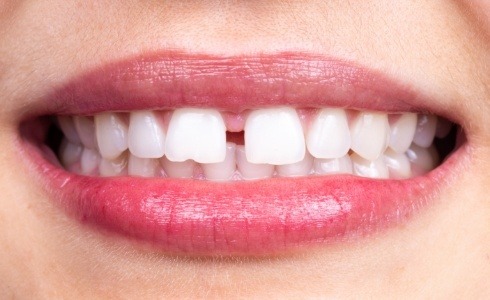 If gapped teeth are the problem you're experiencing, you will notice that food can become easily trapped, and your appearance is one you're self-conscious about. With Invisalign, we can make sure that your teeth move closer together to close the space and generate a healthier, cavity- and disease-free smile.
Bite Alignment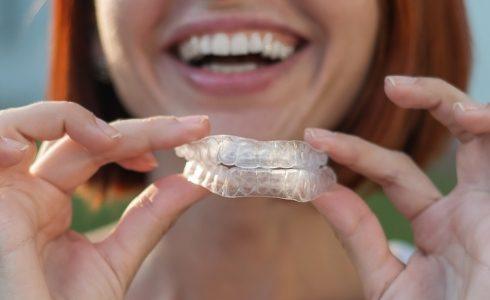 Misaligned bites can lead to chronic jaw pain and worn-down tooth enamel. But Invisalign can realign your bite in such a way that it minimizes any discomfort caused by exhausted jaw muscles and joints, and it prevents tooth enamel from wearing away over time.
The Benefits of Invisalign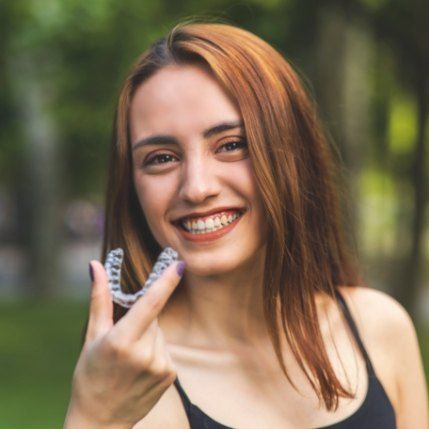 As opposed to wearing traditional metal braces, there are immense benefits associated with Invisalign. Some of the most common include:
A more subtle approach to orthodontics that allows you to continue in your day-to-day activities without compromising your appearance.
Greater flexibility that allows you to eat your favorite foods without worrying about anything getting stuck between your braces.
An easy way to keep your oral health in check because you do not need to maneuver around brackets and wires to thoroughly clean your teeth.
Fewer dental follow-ups throughout treatment because there is no archwire to adjust or replace.
Faster results for many cases.
Understanding the Cost of Invisalign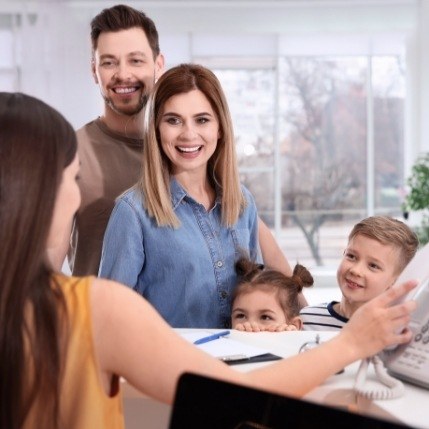 Although many patients are looking for a one-size-fits-all answer when it comes to the cost of Invisalign, it's important to remember that it's different for each patient. That's because there are numerous factors that play a role in your specific treatment, including the severity of your misalignment. At your consultation , our team will develop a cost estimate that you can review when ready. Although we will discuss the available financial solutions at this time, you can also read on to learn more on the topic prior to your visit!
Factors That Affect the Cost of Invisalign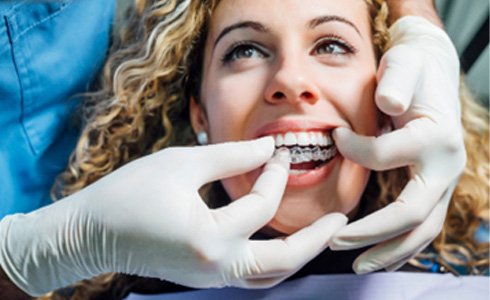 As mentioned above, there isn't a one-size-fits-all Invisalign treatment or price. Instead, Dr. Homsi will create a personalized plan based on important factors like how many aligners you'll need, if you want to straighten one or both arches of your teeth, and if rubber bands and other orthodontic accessories are needed. Once you begin treatment, your commitment to the guidelines (like the 20-22 hour-a-day wear time) will also come into play. After all, neglecting them can cause you to fall off-track with your original treatment plan, potentially requiring a larger investment of your time and money.
Invisalign vs. Smile Direct Club™: Which Costs More?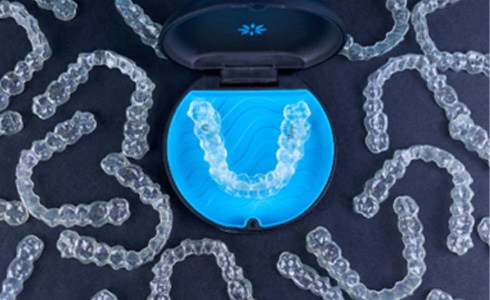 Mail-order clear aligner companies use a lower upfront cost to draw in patients. Unfortunately, many are simply unaware of the outstanding lawsuits due to worsened misalignment and other complications, like lost teeth. Furthermore, professional organizations, such as the American Dental Association, have voiced their distaste for alternative teeth-straightening solutions like these since they skip important steps of the treatment process. In short, Invisalign may come with a higher price tag upfront, but it's still the best option for your smile and wallet.
Does Dental Insurance Cover Invisalign?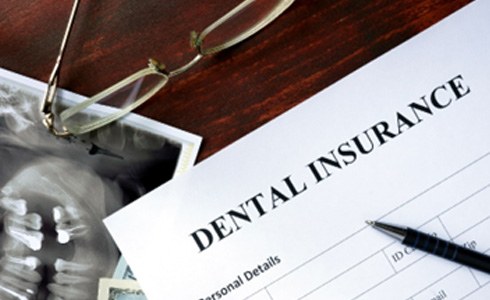 Although the large majority of dental plans don't cover the complete cost, there are several that include a once-in-a-lifetime orthodontic benefit that can lower your out-of-pocket expenses. So, don't hesitate to get in touch with your dental insurance provider to review the fine print on your plan. Otherwise, you can ask our team for help! We are in-network with Delta Dental, accept many PPO plans, and file claims for out-of-network patients as well.
Options for Making Invisalign Affordable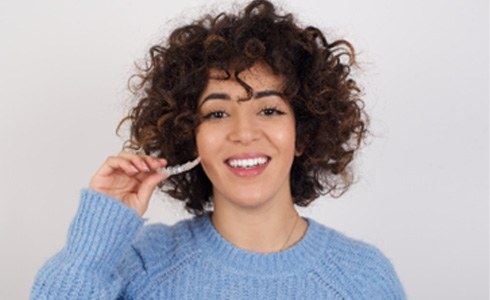 At your consultation, our team will go over the various ways you can expect to pay for your new smile, which may include flexible financing. With trusted third-party financiers like CareCredit and LendingClub, you don't have to pay for the entire cost of your treatment at once. Instead, you can space out your payments into manageable chunks that fit into your monthly budget. As a result, you can get the discreet teeth-straightening solution you want without the financial stress!
Invisalign FAQs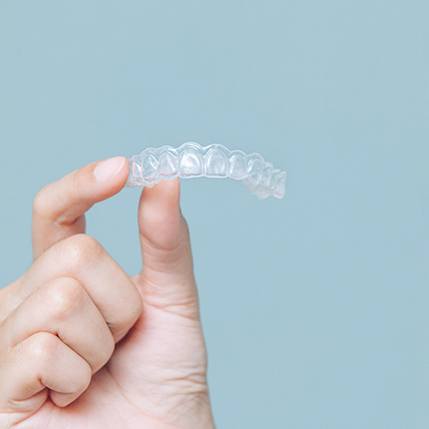 There's a lot of information on this page – from what orthodontic issues Invisalign can correct to the benefits and cost of clear aligner treatment. The good news is that if you still want to learn more, you're in the right place! First, you can call our knowledgeable dental team near Concord to ask any questions you have. Second, you can read on to learn the answers to FAQs about Invisalign.
Does Invisalign Hurt?
In short, all orthodontic treatments result in some discomfort since your teeth are being shifted into new positions. Outside of that, however, Invisalign is virtually pain-free! Since there aren't any metal brackets or wires, the trays are quite comfortable. Furthermore, any soreness you do experience can be addressed with a few simple measures, like sipping on cold water or taking an OTC pain reliever.
Are There Any Dietary Restrictions with Invisalign?
Fortunately, the answer is "no!" As long as you remove your aligners, store them properly, and brush your teeth afterward, you can eat whatever you'd like throughout your orthodontic treatment. Of course, your dentist may make a few recommendations if you have a lot of attachments, like exercising caution when eating crunchy, hard, and sticky foods.
Can I Drink Coffee with Invisalign?
Yes, you can drink coffee during your Invisalign treatment! However, you shouldn't drink any dark-colored beverages with your aligners in. That's why we recommend enjoying this caffeinated beverage with your breakfast instead of separately. This will cut down on the amount of time you're not wearing your aligners. Remember, they only work to move your teeth while you're wearing them, so meeting the 20-22 hour-a-day wear time is essential.
How Long Does Invisalign Take?
Invisalign treatments average between 12 and 18 months. With that said, that doesn't necessarily mean that's how long your treatment will be. The length of yours will depend on the complexity of your case, how many aligners you need, and other important factors. As a result, you could end up wearing your aligners for as little as six months or more than 18 months – it depends entirely on your specific dental needs.
What Happens After Invisalign?
You know that you need to work through your entire series of aligners, but what happens after that? Well, once you're happy with your results, it's time to preserve them with a custom retainer. Back in the day, patients were told they only had to wear theirs for a year or two. However, the rates of orthodontic relapse were also upwards of 50%. That's why dentists now encourage their patients to make wearing theirs a lifelong habit.