Advanced Dental Serivces & Technology – Concord, NH
Cutting-Edge Dental Technology That Produces High-End Results
When you enter Charm Smile Dental, do not expect to see traditional equipment or dental technologies gracing various rooms and operatories. Instead, Dr. Homsi is dedicated to delivering innovative solutions that are designed to ensure greater accuracy, precision, and results. As a trailblazer in the area who is focused on improving the dental patient experience, he remains eager to transform smiles of all types. Learn more about our available technologies below.
TMJ Treatment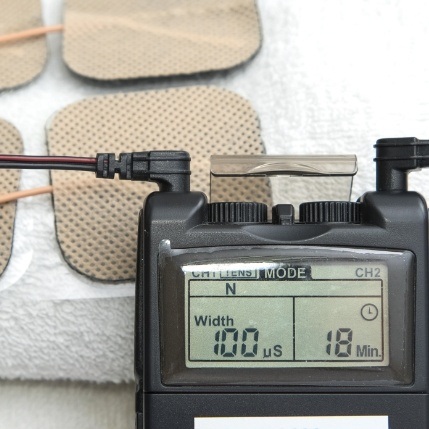 When chronic jaw pain makes it nearly impossible to eat, chew, yawn, smile, or even speak, it's time to consider professional treatment. With TMJ Therapy, Dr. Homsi and our team will thoroughly evaluate your oral and facial structure to determine the severity of the problem. Depending on your unique needs, we will likely suggest treatment with equilibration or an occlusal adjustment, an occlusal splint, or the use of a TENS machine. No matter which method of treatment you receive, you can trust that we will help to alleviate pain and restore improved oral function.
Sleep Apnea Treatment
When getting a restful night's sleep seems like an unattainable dream, it may be because you are suffering from sleep apnea. Our team at Charm Smile Dental can treat this problem with the use of oral appliance therapy (OAT). Custom-made to fit your mouth, these devices help to shift your jaw forward slightly so that it properly aligns and prevents anything from collapsing and creating a blockage to your airway. You'll soon be able to sleep soundly throughout the night, waking well-rested and ready for the day ahead.
Nitrous Oxide Sedation Dentistry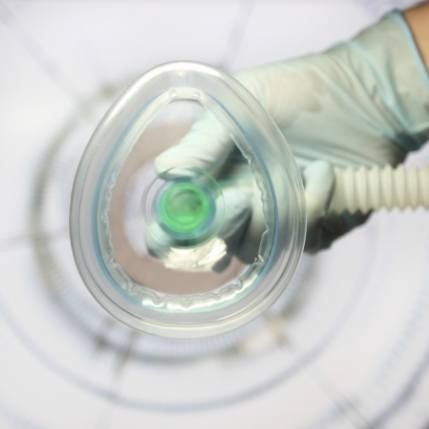 As the mildest form of sedation available, nitrous oxide is a great way to reduce anxiety and keep patients calm throughout treatment. Whether you suffer from dental fears that keep you from seeking preventive care or struggle to sit still for extended periods, nitrous oxide can be a safe and effective solution. Using a nasal mask that is placed over your nose, you inhale the nitrous oxide mixture, allowing it to put you in a more relaxed and natural state. When finished with treatment, the effects quickly subside so you can be on your way.
CT / Cone Beam Scanner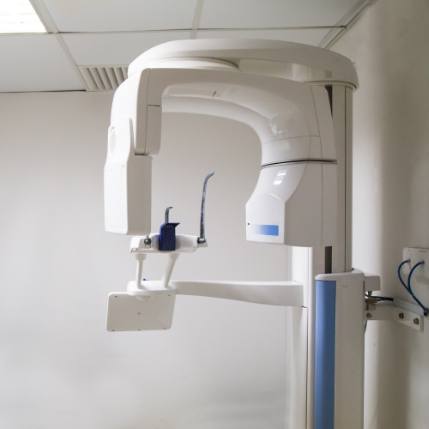 When complex dental treatments are required, diagnostic imaging plays an important role in the treatment planning process. However, digital X-rays and other similar imaging devices cannot capture certain areas that are necessary for Dr. Homsi to consider. This is why we use our ACTEON CT/Cone Beam Scanner. With a 360-degree rotating arm, it captures hundreds of images of your teeth, gums, nerve pathways, blood vessels, and jawbone density so that Dr. Homsi can better prepare you for dental implant placement or even root canal therapy. By using this technology along with 3D printing, we can make your visit smooth and efficient, reducing the chance for human error and guessing.
Digital Impressions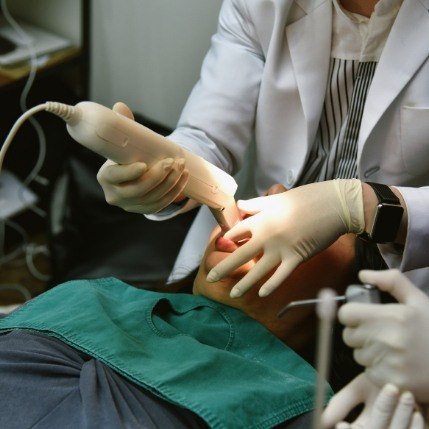 There is no need for cold, messy dental putty when we can now use our Medit i700 digital impression system. By scanning the inside of your mouth with this unique, handheld device, we make the process much easier, less messy, and more accurate. With high-resolution scans that form to create a three-dimensional model, this device allows for more comfortable restorations that fit correctly and allow for greater protection and a more pleasing aesthetic.
Soft & Hard Tissue Laser Dentistry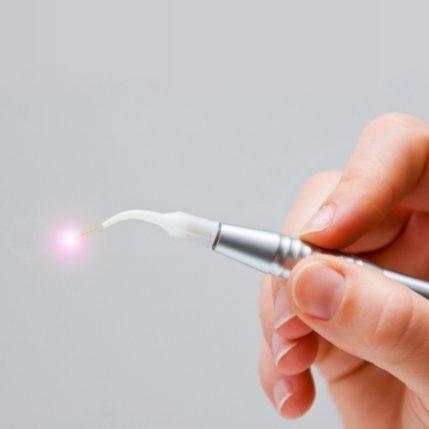 Whether it is eliminating bad oral bacteria beneath the gumline or removing excess tissue around your teeth, our Biolase system can create a more enjoyable and less cumbersome experience. Instead of relying on traditional scalpels and sutures, we can gently treat the soft oral tissues inside your mouth with a concentrated beam of light. Cauterizing while it moves, this innovative solution reduces bleeding, swelling, and the potential for post-operative infection. We can also remove small cavities without the need for anesthesia, all thanks to the advanced technology our Biolase system offers. Our laser can treat proactively tongue tie issues for infants and adults preventing them from having long-term developmental problems like bad tooth alignment, speech impairment and sleep apnea.
Intraoral Cameras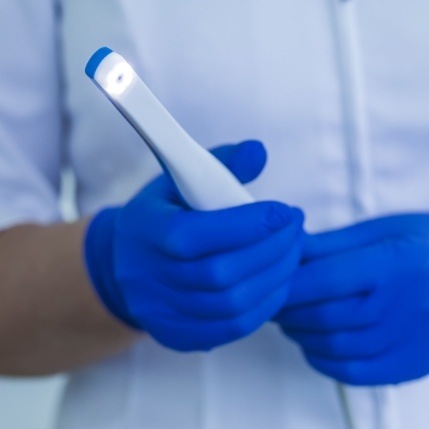 Seeing what Dr. Homsi sees when examining your mouth is now a reality thanks to our intraoral camera. Linked to a chairside monitor for easy viewing, he will use this camera-tipped device to scan the inside of your mouth to check for any signs of decay or cavities. During the process, you can follow along on the screen, learning more about the importance of good oral hygiene and why certain treatments are necessary.
Digital X-Rays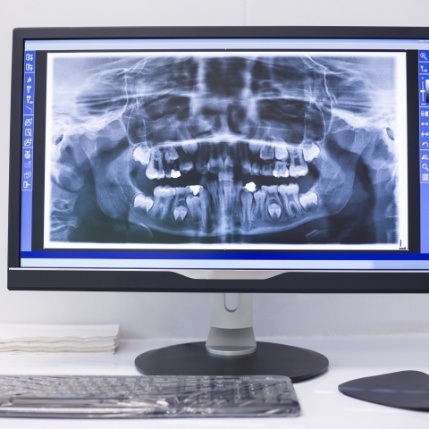 Unlike radiographs in the past that exposed patients to higher levels of radiation and took hours to develop in a darkroom, our digital X-ray machine creates a safer, quicker, and more reliable experience. Not only does this device emit less radiation, but it produces higher-resolution images in just seconds. And because the photos are digitally stored, we no longer need to file hard copies but instead, can quickly retrieve them in the future if necessary.